LOOK AT THIS PRECIOUS FACE...

If he needed your help in the event of an emergency, could you save his life?
If your answer is no, GET CPR, 1ST AID, and AED TRAINED TODAY!

We follow the CDC and State of CA Guidance an​d Precautions for Sanitizing & Social Distancing.

**Masks are mandatory for In-Person Trainings**

We value each and every customer. We hope that everyone is staying safe and out of harm's way.
Nathanaels CPR is conducting classes! We are following ALL the CDC and California safety precautions and guidelines. We teach all revised 2021 classes!
Need your class ASAP? No problem!
If you need more information, please email Tonia @ [email protected]

INTRODUCING NATHANAELS TRUCKING SERVICES
We now offer Services to meet all your Trucking Needs!
** Free Tax and Business Consulting ** Business Entity and Personal Preparation ** Bookkeeping Services
** Payroll Services ** MC #Authority ** DOT Compliance Services ** Licensing & Permit Assistance **
** CPR, 1st Aid, and AED certification ** and more!
COMPETITIVE MONTHLY PRICING BASED UPON CONSUMER NEED!
Call Cathy at 562-606-0089 or 562-746-3703
(If she's unavailable, please leave a message.)
Everyday lives are saved because someone is trained in CPR and 1st Aid.
Did you know that often the first responders are the only people responsible for keeping those in need stable until help arrives? CPR First-Aid, and AED training allows average people, like you and me, to respond to a wide assortment of common, everyday conditions making them an invaluable resource for on-the-spot emergencies.
WE OFFER SIMULATION LEARNING AS AN OPTION!

(SIMULATION LEARNING IS ALSO KNOWN AS BLENDED LEARNING)

Prefer to take your class in Spanish? No problem! ¡También ofrecemos nuestros cursos en español!

CHECK OUT THE VIDEO BELOW AND THEN LET US GET YOU TRAINED!

1. GO TO PAYMENT OPTIONS.

2. MAKE YOUR PAYMENT.

3. WE WILL SEND YOU THE LINK TO BEGIN YOUR SIMULATION TRAINING!

IT'S EASY AS 1, 2, 3!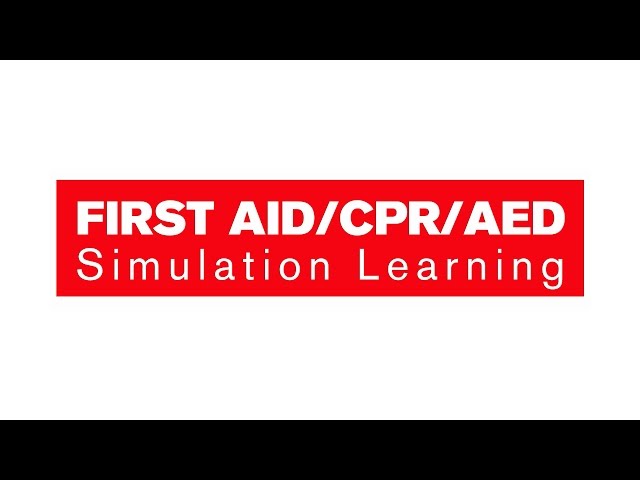 Certificates are valid for 2 years. Our office will send you reminders as your expiration date approaches. This will ease the frustration of not remembering when it's time to renew your certification! Let us help you stay current!
We offer:
CPR (Adult and Pediatric)
1st Aid
Automated External Defibrillator (AED)
BLS (Basic Life Saving)
"IT'S BEEN A YEAR SINCE MY TRAINING AND I NEED A REFRESHER."
Download these references in
English and Spanish
FREE OF CHARGE:
https://www.redcross.org/participantmaterials
Please click the Trucking Services tab for more information. All payment information is based upon consumer need. We offer competitive pricing to all our trucking consumers! All consultations are free!
Step 1: Go to Payment Options. Click the payment link. (No more running to the bank!)
Step 2: In the PayPal Notes Section, you must add the name and individual email address for each student.
Step 3: Each student will receive an email response with course information to get your certificate!
(ALL PAYMENT INFORMATION IS CONFIDENTIAL AND ONLY ACCESSIBLE BY TONIA MCMILLIAN)

Director of High Fives, Apple
Don't have an email address?
Don't fret!
We will print out and mail your certificate directly to you!
At the Payment Options page, in the Notes Section, give us your address instead of an email address.
Please allow 3-5 days for postal delivery

Head of Potatoes, The Internet
PAYMENT OPTIONS:

CPR/1ST AID/AED or BLS

$95.00
- USPS DELIVERY $92.00
CPR/1ST AID/AED

- VIP $70.00
Red Cross cost increased effective 1-3-2022
PAY NOW: via Cash App $GETCPRTRAINED (Tonia McMillian)
OR via Zelle (Use 562-832-7900)
Not computer-savvy? No worries! Feel free to mail your payment. Check or money order must be made out to Tonia McMillian. Course submissions will not be processed until the check has cleared.

ABSOLUTELY NO TRUCKING PAYMENTS CAN BE MADE UNDER THIS SECTION! GO TO THE TRUCKING TAB TO MAKE YOUR PAYMENT.
Chief Ranch Dressing Advisor
5150 E. Candlewood, Suite 14C
Lakewood CA 90712
Contact: Tonia for CPR

Cathy for Trucking
/